Heart Notes Ministries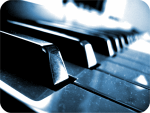 Heart Notes ministries aids churches and music groups, offering resources and guidance to develop traditional and contemporary worship.
Heart Notes workshops and worship reviews can work with your church to provide practical advice and training in all aspects of music and worship. Heart Notes ministries will be invaluable if you need help with starting a music group, developing skills in musicians and worship leaders, or simply in understanding technology, choosing equipment and PA systems.
Heart Notes Downloadable Worship Resources
New from Heart Notes Ministries is an online searchable database of resources for worship, including sheet music, audio files, drama scripts and more. See our new Worship Resources section to search our extensive range of resources by title, author, theme, scripture references and more.
Worship Celebration: Worship @ God's Throne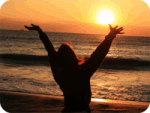 Come and worship with Christians of all denominations and from all over the North West praising God together in a breadth of worship styles, facilitated by talented and anointed musicians and leaders.
Please keep checking the website for the details of the next quarterly worship celebration.
If you are interested in joining the band for these events, please complete the application form.